Last night, the Vibe team was joined by 15 female entrepreneurs, business women, influencers and journalists at the O2 to see Michelle Obama's Becoming tour.
When we first announced this unique networking opportunity, the engagement was overwhelming. Over 700 inspiring women asked to join us!
Michelle Obama - joined on stage by Stephen Colbert - managed to deliver a sincere, heartfelt speech about hope, change and the importance of representation:
"The world is changing and of course it's scary. Why wouldn't it be? No one said change would be easy, but the world has changed before and it will keep changing."
"We have to pay attention and be engaged and we can't take our rights and liberties for granted. We cannot afford to sit on the sidelines."
"This is why it's so important to get more images out there in the world of what it means to be human. There's no one way to get these things right, there are many ways to be human and do it well. There is no one religion, no one race. There's no one who has a monopoly on kindness or compassion or truth."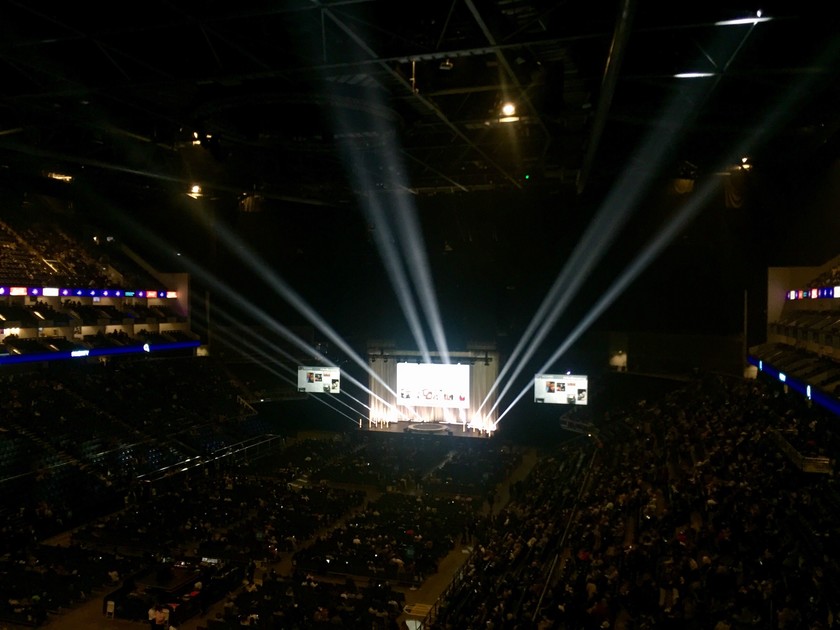 A massive thank you to all the extraordinary women who made this night one to remember, influencers and business women Alya Mooro, Kelly Okogwu and Marian Okogwu, entrepreneurs Anna Lowe from Smartify and Louise Broni-Mensah from Shoobs, journalists Jazmin Kopotsha from Refinery29 and Deborah Arthurs from Metro, Olivia Crooks from Spotify, and - representing the north - Director of Tech Manchester Patricia Keating and Instagrammer Tessa Durkin.
Hopefully we can do more all-female networking events in the future. Let us know if you want to be invited next time.